Capital guaranteed skill which Warren Buffett did not tell you
Warren Buffett's well known trade principle:
No 1 : Capital preservation
No 2 : Capital preservation
How to ensure this?

Refer the diagram below: Malaysia stock Axiata Group Berhad 6888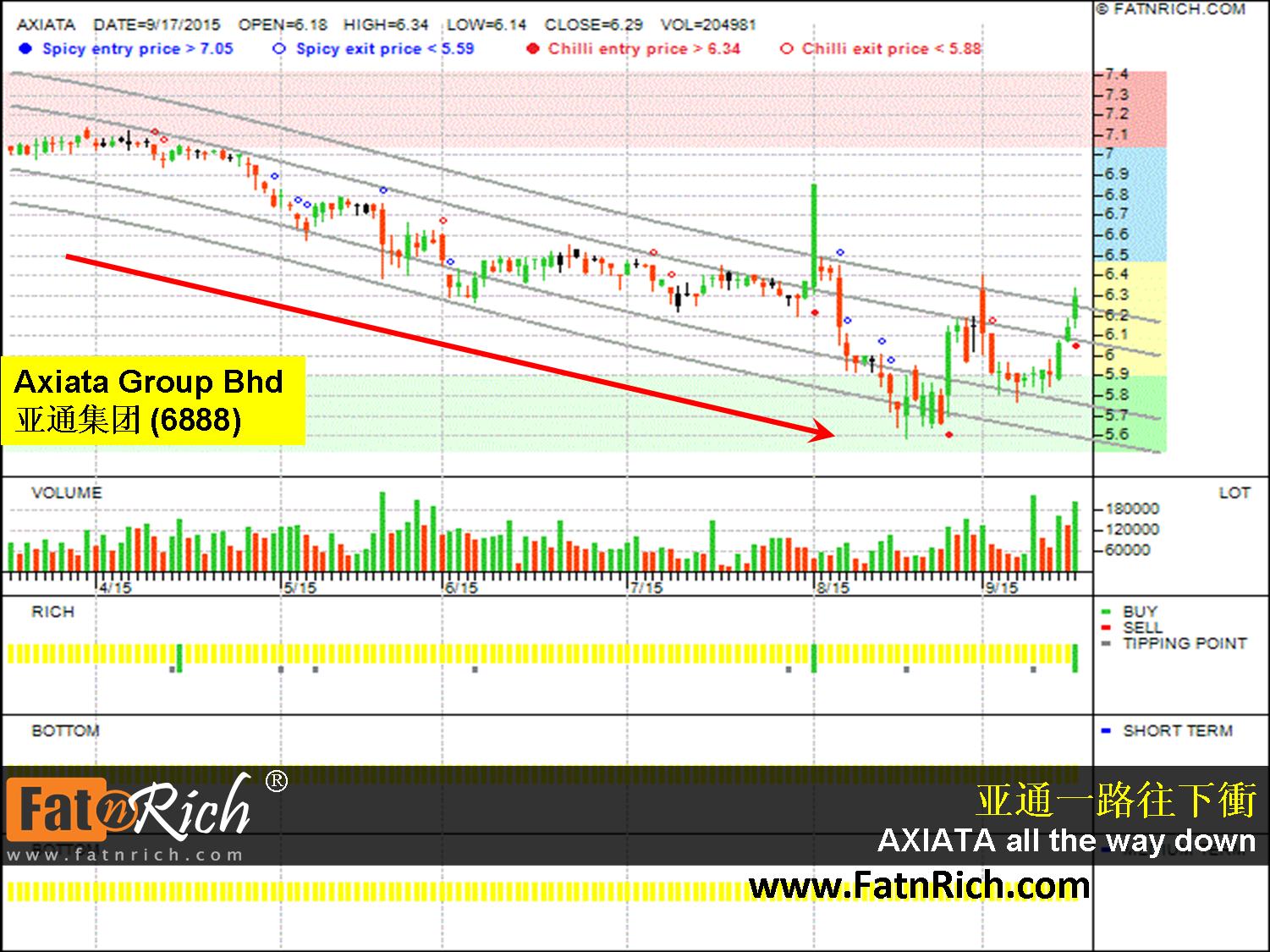 "Capital guaranteed skill to share"
INSIDERS investment method is simple where the stock trend direction can be detected with a glance.

Capital guaranteed skill :
Ola grey line turn down, helps you to analyze the future stock declining trend.
The stock price is on it way down; do not buy.
Your purpose of investing is to make profits. Follow the signals to trade to avoid losses.

FatnRich recommendation: Stop trading when in dilemma ' to buy or sell ' situation.
Having little skill in investing will only result in your losses.
It is therefore pertinent to seek the right investment skill today!
Kindly contact us If you have any enquiry on stocks, forex, futures or commodities.