Perfect buy time indicator
Allow investors to understand the buy stocks timing and the whole market trend through the Malaysia Composite Index irrespective of whether is up or down.
Of course, the most frustrating period is to determine the bottom price. Have you waited protractedly for buy timing but ends up inadvertently buying downtrend stocks resulting in losses instead of profits? Or did you miss the opportunity to buy in stocks at low price?
Refer to the diagram below: Malaysia Kuala Lumpur Composite Index (KLCI)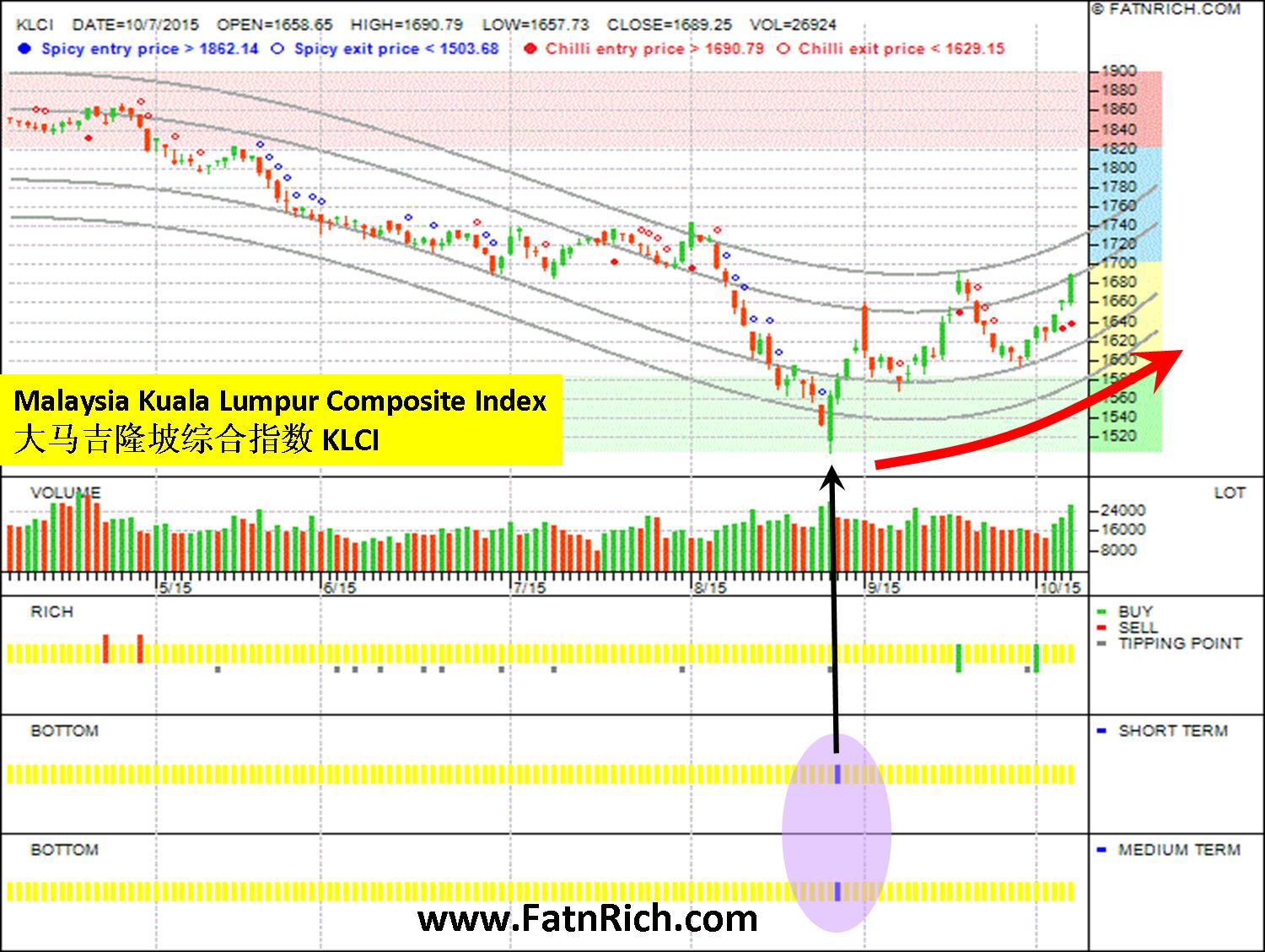 INSIDERS is a software that helps you to ensnare the bottom point of stocks, a new creation with the ability to determine the low-priced stocks in the market.
The blue indicator shown above is one of the functions provided by INSIDERS which indicate: Bottom Price Signal  (Low price indicator).
Malaysia Kuala Lumpur Composite Index has hit the low points since August and it can easily be determined.
Further more, it appeared before the market price upsurge, thus allowing you buy earlier; creating the perfect market timing.
Feel free to email us if you've any enquiries on Stocks, Futures, CPO, Forex or Commodities.